High unemployment rates and drastic budget cuts to government assistance programs mean that more and more households struggle to meet their family's most basic needs: a roof over their heads, food on the table, and warmth in the winter
15
,
000
households annually are helped with advocacy, recovery support, health care, utility assistance and housing services.
71
.
8
%
of clients reported stable housing of their own after 6 months.
98
.
6
%
of clients reported strong social connection to their community after 6 months.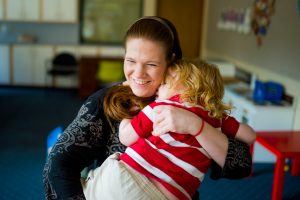 We believe in creating opportunities and providing options to our clients. Our services tailor programs to individuals and families, addressing the many factors involved in homelessness and poverty.
Impact NW's Housing and Safety Net programs connect families with resources that empower them to achieve self-sufficiency.  Our staff assesses each family's needs and helps them apply for benefit programs such as "SNAP" (Supplemental Nutrition Assistance Program), "TANF" (Temporary Assistance for Needy Families), and "LIHEAP" (Low Income Home Energy Assistance Program).
Some families need help paying their rent for a few months; others require more long-term housing assistance. For families that need a higher level of support, we operate a transitional housing complex called Richmond Place, a 20-unit substance-free facility where parents receive financial and literacy training, while children are supported through mentoring and activities. All families in our Housing and Safety Net programs have access to our Community Food Basket.
Impact NW's programs take a comprehensive view of poverty. We know that unless a family has their basic needs met, securing employment and permanent housing can be a daunting prospect. That's why we work with each family to develop individualized action plans for obtaining financial independence, and provide the tools they need to complete this plan and secure a brighter future for themselves and their children.
Dennis' Story
Dennis lost everything he cared about after descending into addiction, including custody of his daughter. Thanks to Impact NW's Housing & Safety Net Services programs Dennis is sober, has secured permanent housing, and is regaining custody of his little girl.
"There was no other place that could help me. Then I found Impact NW and they gave me a chance.  With all the support I've received I'm in a real good place."