Employment Opportunities at Impact NW
Thank you for your interest in joining the Impact NW team!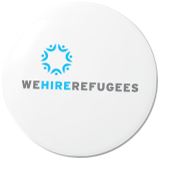 Impact NW is a non-profit agency with a mission to help people prosper through a community of support. By working with schools, businesses, faith communities, other community-based organizations and governmental agencies we create a safety net and springboard for community members to improve their quality of life and achieve independence.
Impact NW is diverse, and we value the advantage of this in our team members: their cultural, educational, ethnic, and religious backgrounds, as well as their abilities, interests, values, and world views. Impact NW is an equal opportunity employer.
Equal Opportunity Employer Statement
Impact NW is an equal opportunity employer to all qualified individuals, in accordance with applicable local, state, and federal laws, without regard to race, sex, age, religion, national origin, veteran status, disability, family relationships, sexual orientation, gender identity, marital status, or other protected category. Qualified applicants are encouraged to apply.
Impact NW uses the E-Verify program to confirm each new employee's Form I-9 to confirm work authorization.  Please see the links below for more details.
Right to Work Poster (English)
Right to Work Poster (Spanish)
E-Verify Information (English)
E-Verify Information (Spanish)