Impact Kits
Homelessness is a challenging experience. For people living outside, it seems like the world is unaware of them. But the community is deeply concerned about people living outdoors.
In Oregon, 61% of homeless people don't have access to or feel safe in shelters. Every day thousands of people live outside without basic necessities.
That's where Impact Kits come in!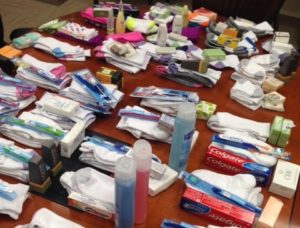 Each kit will contain:
hygiene items
first aid supplies
portable food and water
socks
resource guides
These kits will also help break the cycle of homelessness by financially supporting Impact NW's housing and safety net services.
How to Get Involved
This project is designed with the tech community in mind—it's flexible, easy to participate in and optimizes community good as well as employee experience!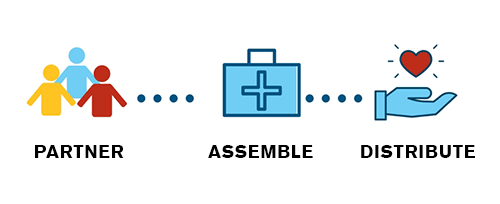 Our Pilot Project is Simple:
Create 500 kits for those in need
Share best practices on how to acknowledge and support our neighbors
Generate resources that break the cycle of homelessness
Get started by choosing a sponsorship level:
Supporter – $500
Advocate – $1,000
Leader – $2,000

– Our Supporter sponsorship level helps produce 25 Impact Kits

– 10 tickets to Impact Kit building event

– Steering Committee Membership

– The Advocate sponsorship will fund 50 Impact Kits

– 20 Tickets to Impact Kit building event

– Steering Committee Membership

– Advocacy & learning opportunity event at your office

-Leader is our premier sponsorship and will help build 100 Impact Kits

-30 tickets to Impact Kit building event

-Steering Committee Membership

– Advocacy & learning opportunity event at your office

– Group tour of an Impact NW facility