Kits de impacto
La falta de vivienda es una experiencia desafiante. Para las personas que viven afuera, parece que el mundo no los conoce. Para todos los demás, existe una creciente y profunda preocupación por las personas que viven al aire libre.
Multnomah County's most recent Point-in-Time Count of Homelessness identified more than 2,000 people living unsheltered, nearly 1,500 sleeping in emergency shelters, and approximately 500 in transitional housing. Another 50,000 people in the Portland area are lving on the verge of homelessness. One health crisis; emergency room visit, or a lost job can land a family in a shelter, a tent, or on the street.
In collaboration with local businessess and community leaders, Impact Kits is an opportunity to educate the public about the the traumas of homelessness and to make an impact on the lives of some of our most vulnerable community members. Each kit contains basic hygiene items, food, water, and a resource guide. Volunteers assemble and distribute these kits; creating a human connection that can lead to real change for everyone.
Read more about last year's Impact Kits event and the impact more than 100 volunteers made!
Este proyecto está diseñado teniendo en cuenta a la comunidad tecnológica: es flexible, fácil de participar y optimiza la experiencia de la comunidad y los empleados.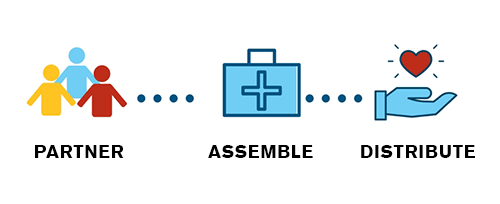 Como partidario de Kits de Impacto para el Día de los Veteranos, no solo ayudará a proporcionar más de 300 kits, completos de higiene y otros elementos esenciales, sino que también admitirá Impact NW's. esfuerzos durante todo el año para evitar que las familias pierdan sus hogares.
For any questions or inquiries about involvement, email us at volunteer@impactnw.org