Ударные наборы
Бездомность - это сложный опыт. Для людей, живущих на улице, кажется, что мир не знает о них. Для всех остальных растущая и глубокая забота о людях, живущих на открытом воздухе.
Multnomah County's Point-in-time homeless count is a total of 4,177 people. Additionally, more than 50,000 people in the Portland area live on the verge of homelessness. One health crisis; emergency room visit, or a lost job can land a family in a shelter or in a tent. The trauma is devastating. Everyone in our community suffers.
Our Impact Kits initiative is a collaboration with Portland's tech sector to raise awareness of the situations facing people living outside in Portland, and also an opportunity to make a meaningful impact by offering some basic supplies for this marginalized population. Each kit contains basic hygiene items, food, water, and a resource guide. They also contain a lifeline. Volunteers assemble and distribute these kits; creating a human connection that can lead to real change for everyone.
Как принять участие
Заинтересовались? Присоединяйтесь к нам Veterans Day, Nov. 11, 2019, as we meet up at Prosper Portland from 10:00 am to 12:30 pm to assemble 300+ kits and hand them out to people outside. This will be a powerful service learning opportunity. To get involved, just email us at volunteer@impactnw.org. Better yet, get together with your place of work and sponsor. See below.
Этот проект разработан с учетом технического сообщества - он является гибким, легким для участия и оптимизирует общественное благо, а также опыт сотрудников!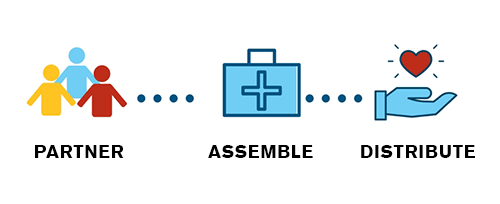 Будучи сторонником наборов Impact для Дня Ветеранов, вы не только сможете предоставить более 300 комплектов, полный гигиены и других предметов первой необходимости, но также и поддержку Impact NW's круглогодичные усилия чтобы семьи не потеряли свои дома.
Начать
Get started by choosing a sponsorship level:
| Friend – $500 | Advocate – $1,500 | Champion- $2,500 |
| --- | --- | --- |
| 15 guests invited to the Veteran's Day Impact Kit event | 25 guests invited to the Veteran's Day Impact Kit event | 35 guests invited to the Veteran's Day Impact Kit event |
| Social media coverage and day-of recognition | Social media coverage and day-of recognition | Social media coverage and day-of recognition |
| Impact Kit Steering Committee invitation | Impact Kit Steering Committee invitation | Impact Kit Steering Committee invitation Widget created to advertise your community support |
| | Widget created for your website to advertise your community support | Partnership story shared on LinkedIn Company page |
| | | Recognition on Impact NW website |