Legacy Giving
Leave a Legacy through Impact NW
There comes a time in your life when you want to know that your life has had purpose – when you seek to leave a meaningful mark in your community. Legacy Planning can help you use the resources and experiences you've accomplished in life to ensure that there is a lasting impression for the causes that mean the most to you.
Register for our Legacy Giving Round Table Event!
Thursday, November 18th, 5:30 – 6:30pm
Legacy Planning is for you if:
You have a sincere appreciation for life and are motivated to leave a meaningful mark on the world,
You value relationships with friends or family,
You like the idea of preserving your values and final wishes to ensure you leave loved ones with clarity and inspiration.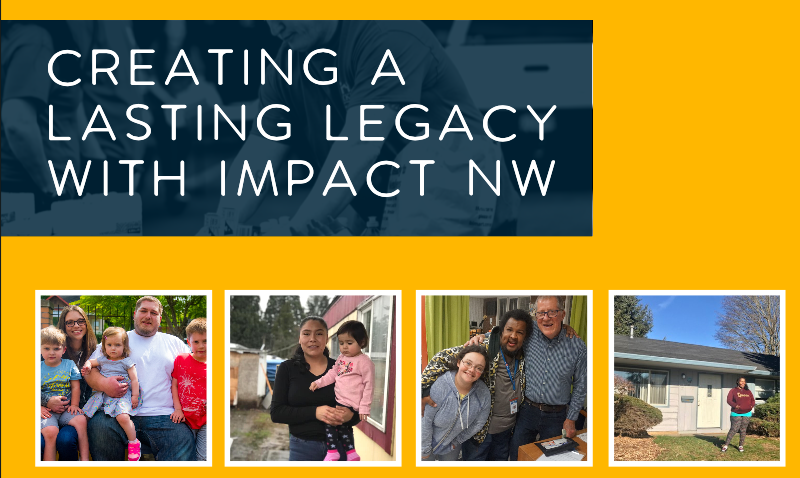 Here are some ways to begin planning your Legacy:
Charitable Remainder Trusts
Charitable IRA Rollover
Charitable Lead Trusts
Bequests
Beneficiary Designations
Endowed Gifts
Securities
Real Estate Life Insurance
Retirement Plan Assets
Savings Bonds
Life Insurance Death Benefits
For more information, please contact Ada Dortch, Development Director via email at adortch@impactnw.org.