Legacy Giving
Deja un legado mediante Impact NW
There comes a time in your life when you want to know that your life has had purpose – when you seek to leave a meaningful mark in your community. Legacy Planning can help you use the resources and experiences you've accomplished in life to ensure that there is a lasting impression for the causes that mean the most to you.
     Learn more in our Legacy Giving Packet.
Legacy Planning es para usted si:
Tienes un sincero aprecio por la vida y estás motivado para dejar una huella significativa en el mundo
Valora las relaciones con amigos o familiares
Te gusta la idea de preservar tus valores y deseos finales para asegurarte de que dejes a tus seres queridos con claridad e inspiración.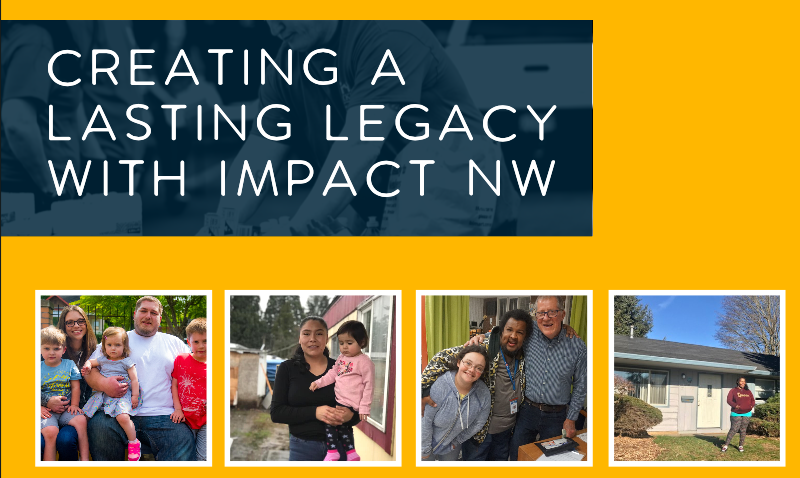 Estas son algunas formas de comenzar a planificar su Legado:
Fideicomisos caritativos restantes
Caridad IRA Rollover
Fideicomisos de liderazgo caritativos
Legados
Designaciones del beneficiario
Regalos dotados
Valores
Seguro de vida real
Activos del plan de jubilación
Bonos de Ahorro
Beneficios por muerte del seguro de vida
For more information, please contact Ada Dortch, Development Director at
(503) 294-7416 o por correo electrónico a adortch@impactnw.org.