Legacy Giving
通过影响NW保留传统
There comes a time in your life when you want to know that your life has had purpose – when you seek to leave a meaningful mark in your community. Legacy Planning can help you use the resources and experiences you've accomplished in life to ensure that there is a lasting impression for the causes that mean the most to you.
     Learn more in our Legacy Giving Packet.
如果符合以下条件,传统计划适合您
你对生活有真诚的赞赏,并有动力为世界留下有意义的印记
你重视与朋友或家人的关系
你喜欢保留你的价值观和最终愿望,以确保你离开亲人清晰和灵感的想法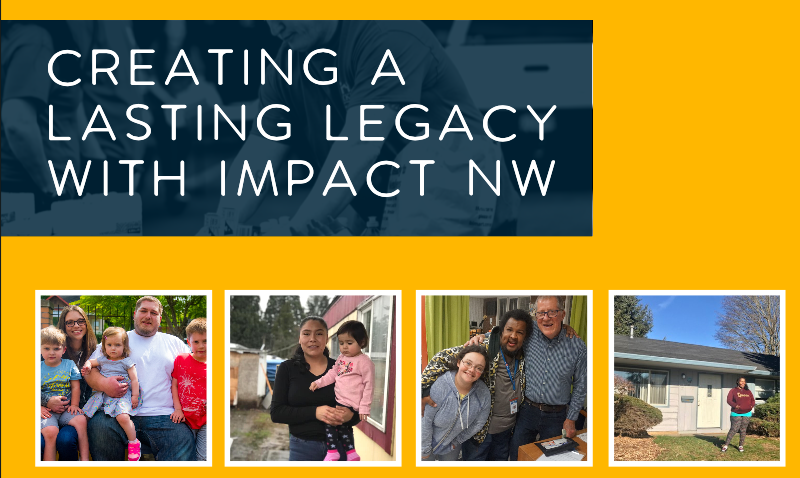 以下是一些开始规划遗产的方法:
慈善剩余信托
慈善IRA滚动
慈善牵头信托
遗赠
受益人名称
捐赠的礼物
证券
房地产人寿保险
退休计划资产
储蓄债券
人寿保险福利
For more information, please contact Ada Dortch, Development Director at
(503) 294-7416 或通过电子邮件在 adortch@impactnw.org.