Impact NW honors Black History month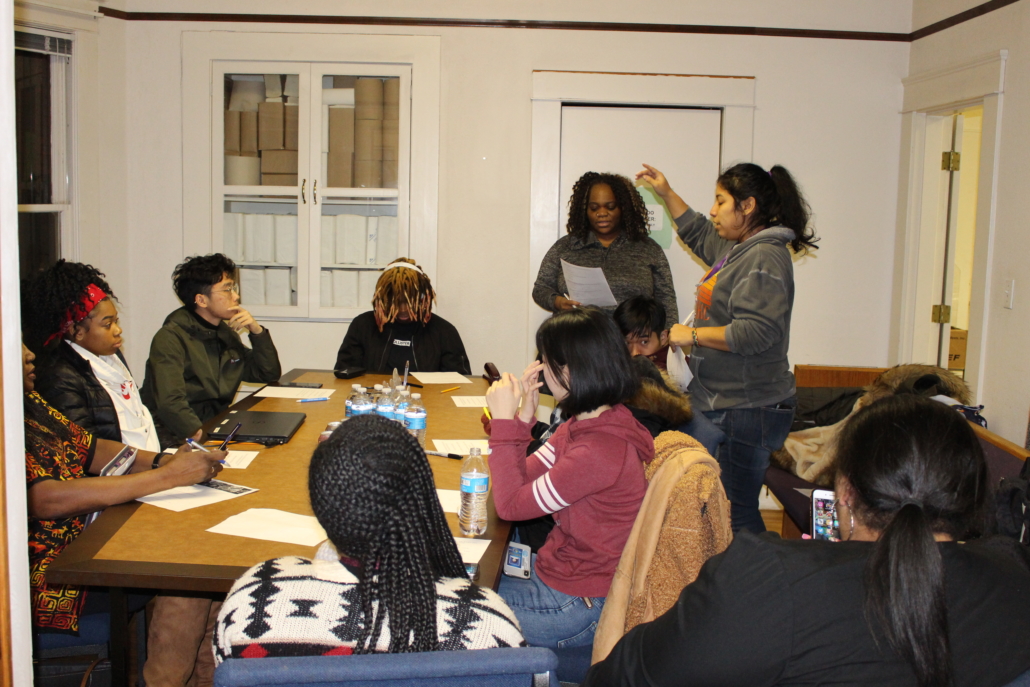 Last week, through our Independent Living Program (ILP), Impact NW honored Black History month by hosting a life skills event specifically tailored to commemorating and educating youth about black history. The organizers sought to present an invigorated take on Black History month without losing any of the meaning and educational value for the youth in the program.  

"This evening is really an opportunity to give information about black history, to share about some different leaders that you never hear about in school, never hear about anywhere," says Dana Spears-Talbert, Program Manager at Impact NW.  "The only person we do hear about is Martin Luther King, and he's great, but there are other folks that are great, so we're pretty excited to give [the youth] some history about that."
In honor of this, the event featured a presentation by community leader Noni Causey, who has lived in north Portland since 1961 and founded BEAM – the Black Educational Achievement Movement. Causey's organization helps youth at community colleges matriculate at four year universities, and hosts student success summits for high school aged black students.

"There's something inside of me wanting to give to youth what I didn't have growing up," says Causey (pictured below, far left). "A lot of times kids of color are still not given the same information as other kids. There are still so many disparities; it's important for youth to get the information to make better choices."
The discussion was facilitated by Impact NW staff Michelle Molinas-Ravines, who was immensely pleased with the response from the youth.

"This evening, all our youth were full of energy and life. They were able to speak their mind without the fear of judgment or argument," says Molinas-Ravines. "Everyone wanted to hear from our presenters and could relate to their life struggles. The message we wanted our youth to go home with is that they can do whatever they set their minds to, and [they shouldn't let] other people's negativity or disbelief hinder their dreams."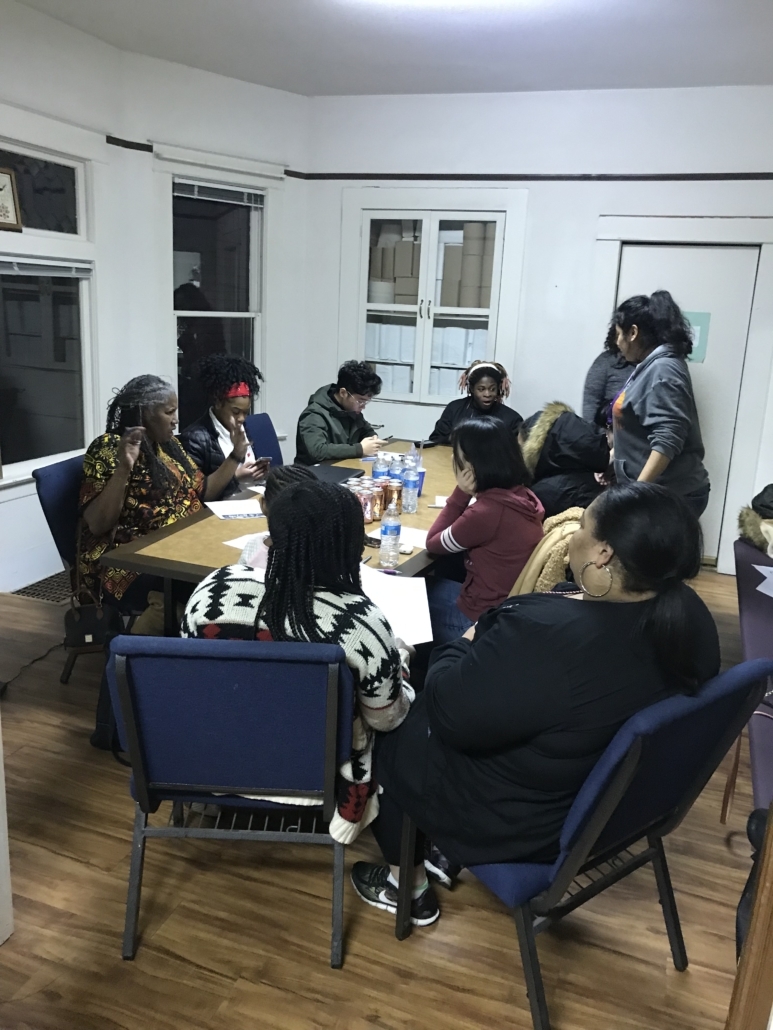 The event also featured a catered meal from Kee's Loaded Kitchen, a black owned catering company in north Portland.  Besides providing a delicious meal, the Impact NW staff felt this would help present a different view of what career paths might be available to the youth.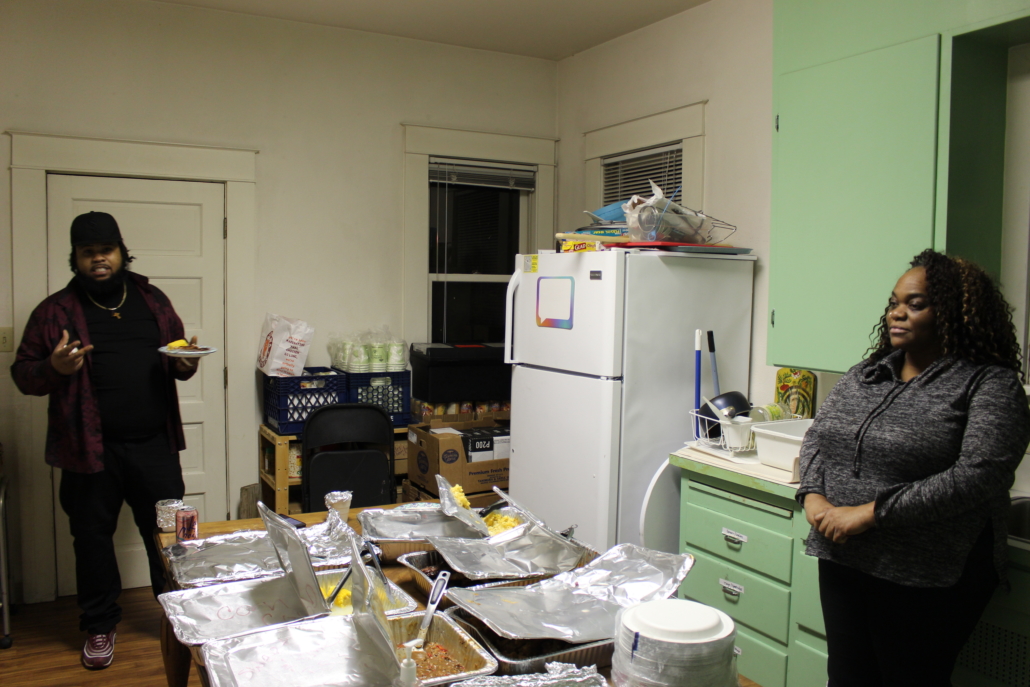 "[The youth] have to know there's options other than just the ones that they see," says Kenya Gregory, ILP Coordinator for Impact NW. "Some of the images they see may not be the most positive images all the time, so this is to teach them that there are better options out there, like owning your own business and being your own boss."

"So this event is really an opportunity to talk to them and give our kids a lot of exposure to different careers," says Spears-Talbert.
Kenneth, an ILP youth, poses for a picture with Kenya Gregory, right, and Dana Spears-Talbert.
*****
Impact NW's Independent Living Program provides youth who have been or are currently in foster care with case management and group services to find stability and build skills to live independently as they transition out of foster care.  These services are a crucial component of Impact NW's mission to help its clients stabilize and achieve independence and strength.
https://impactnw.org/wp-content/uploads/2019/02/IMG_5069.jpg
3456
5184
Impact NW
https://impactnw.org/wp-content/uploads/2019/09/Impact-NW-Updated-Logo-yellow.png
Impact NW
2019-02-28 11:19:05
2020-02-03 09:20:19
Impact NW honors Black History month