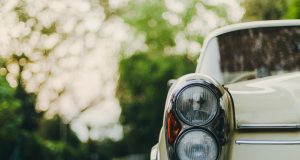 Thank you for considering a donation of your vehicle. We accept cars, trucks, vans, boats, RVs, motorcycles, and all terrain vehicles. Unfortunately, we are not able to accept vehicles  impaired by a fire, flood, or those that have had a major collision or extensive mechanical problems.
Your donation will make a difference in many lives.  Our vehicle donation program is a great way to help the community. All proceeds provide support for Impact NW to give hope to the  children, youth, families, seniors, and adults with disabilities that we serve.
Is my vehicle donation tax-deductible?
Yes! Vehicle donations made to Impact NW are tax-deductible. Under current IRS rules, your deduction is limited to the gross proceeds from the sale of the vehicle. This rule applies if the claimed value of the donated vehicle exceeds $500. Impact NW will provide you with an acknowledgment within 30 days of the sale stating the amount of the gross proceeds. For more information about IRS rules pertaining to vehicle donation, please click here.
Additional Notes for Tax Deduction Value Verification: If the vehicle is kept within Impact NW's fleet and is valued under $5,000, you will need to verify the value of the donated vehicle by finding sale listings of three vehicles with the same make/model in order to verify the value for tax deductions. If the vehicle is kept within Impact NW's fleet and is valued over $5,000, you will need 3rd party appraisal (Impact NW can pay the cost of the appraisal) for tax deduction verification.
How do I donate my vehicle to Impact NW?
It is easy! All we need is a clear title signed off by the titled owner. If you are the titled owner and do not have the title to the vehicle, we can assist with the title replacement without having to go to the DMV (there is an additional required fee of $30 for this service). Impact NW will supply you with a DMV Bill of Sale and Transfer Notice and arrange for your donated vehicle to be towed.
Protection For Our Donors
We maintain extensive records on the date of the donation, date of sale, sale price, and who purchased the vehicle. As a result, our donors have no future liability issues for their donated vehicle. For your protection, notify the DMV that you have donated the vehicle.
For more information, please contact Dianne Denham at (503) 721-1743 or via email at ddenham@impactnw.org.