Our Voice
March 8th, 2023
At Impact NW, we approach change from a human rights perspective. This approach fuels everything we do and stand for. We truly want the world to be a better place and use our voice to stand up for the people most marginalized by oppressive systems and structures.
Important to our work is advocating for change. We know that services alone will not solve the housing crisis. But changing systems and policies will. So, this is how we are using our voice to advocate for change in 2 main areas: housing first approaches to addressing the crisis and housing wages for frontline service workers.
Housing First is a proven best practice and policy approach. When we prioritize access to housing for people experiencing homelessness, we provide them with a higher chance for success. Once housed, people are better able to improve other areas of their lives and access the services they need. This is counter to a "treatment first" approach, which puts barriers on people to access housing. At Impact NW we are advocating for several housing first initiatives:
Oregon House Bill 5019 Providing urgent, statewide, assistance to support the emergency response and reduce homelessness.
Oregon House Bill 5511 Providing a statewide historic investment of over $1.4B in funding to address unsheltered homelessness, build and preserve housing units, and increase homeownership
Nonprofit service providers such as Impact NW partner with the state of Oregon and other public entities to provide essential services to people who are housing insecure. Government contracts provide the bulk of the funding. The challenge is that those government contracts do not pay a housing wage for the frontline, direct service workers that our community relies on. That's why at Impact NW we are teaming up with like-minded organizations to advocate for housing wages in public contracts for front line workers. One initiative we are excited to support is:
Oregon Senate Bill 606 Creating the Oregon Non-profit Modernization Act to Oregon's nonprofits retain staff and continue providing essential services and promoting all Oregonians' well-being.
All the legislative priorities we are endorsing are in-line with Impact NW's Homelessness Prevention Strategy. Impact NW is also active in local and national conversations and provides testimony to local government and state legislature.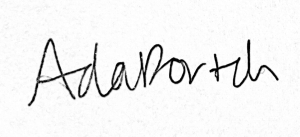 Ada Dortch
Director of Development and Advocacy