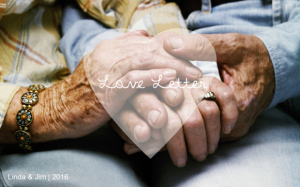 Impact NW receives a touching letter from a former senior client.
Every once in awhile we open our mailbox to find a treasure. It's a reminder to us at Impact NW that there are beautiful stories among the work that we do. This month we received a touching letter that we wanted to share with you – just in time for Valentine's Day!
Jim is a senior client that we helped awhile ago after he lost his wife of 44 years. He needed help finding housing and organizing his bills. An Impact NW advocate helped Jim navigate through these decisions and got him settled into where he is today.