New Leadership Advances Impact NW's Homelessness Prevention Efforts
September 25th, 2023
For immediate release. Please contact Andy Nelson for more information at anelson@impactnw.org or (503) 721-1767.
PORTLAND, Oregon – Impact NW, a cornerstone in the Portland region's network of social service nonprofits, proudly announces new leadership as it continues a multi-year homelessness prevention strategy.
Francis Sallah and Demian Lucas, having provided invaluable service as Vice Chairs on the Board of Directors, have been elevated to the role of Co-Chairs. With a wealth of experience and dedication, they, alongside our 16-member Board, will steer the organization, forging a path of resilience and community support.
Impact NW also announces the promotion of Wildia Gonzalez Santos to People & Culture Director. Wildia joined Impact NW in 2018 and has passionately served the organization, championing equitable and inclusive policies. In her new role, she will continue to foster a positive work culture and safe environment for all Impact NW employees.
"As our community faces growing needs, we are embracing change and welcoming new, dedicated leaders to navigate this crucial time," said Jeff Foley, Current Board Member and previous Board Chair.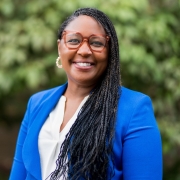 Demian Lucas
Impact NW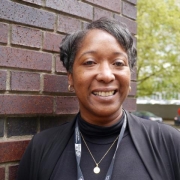 Frances Sallah
Impact NW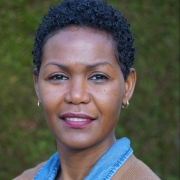 Wildia Gonzalez Santos
Impact NW
Demian Lucas is Executive of People and Culture at Stand for Children. Demian leads human resources, engagement, diversity, equity and inclusion and is a member of the executive team.
Frances Sallah is Early Learning Operations Policy Director at the United Way of the Columbia-Willamette as well as Co-Director of Early Learning Multnomah.
Wildia Gonzalez Santos is People & Culture Director at Impact NW. In her enhanced role, she will continue to foster a positive work culture and safe environment, ensuring a supportive atmosphere for all employees.
Impact NW works to prevent homelessness by stabilizing individuals experiencing housing instability and by nurturing strengths, experiences, and opportunities, especially for children. Over the past year, Impact NW has expanded it's reach significantly, serving over 30,000 people compared to 22,000 in the previous year. This growth is indicative of both the escalating need within the community and Impact NW's sustained efforts to broaden it's services. By combining skilled leadership with targeted initiatives, Impact NW continues to make strides in it's mission to combat housing instability and support vulnerable populations within the community.
Impact NW's Homelessness Prevention Strategy outlines both near and long-term solutions to address the pressing housing and homelessness crisis affecting the region. Impact NW's role is to empower individuals experiencing housing instability, ensuring they receive the necessary support to prevent them from living on the streets.
About Impact NW
At Impact NW, we prevent homelessness by partnering with people navigating their journey to stability and opportunity. We serve as a community of care against these challenging times to help people dream big, find stability and live a beautiful life.
Founded in 1966, we serve more than 30,000 people a year in the Portland-Vancouver area through programs that stabilize and strengthen. Our programs focus on all ages, from newborn to elders, and help people facing housing insecurity find relief and build strengths, experiences and opportunities. More than half the people we serve identify as Indigenous, Black, Brown, Melanated, Immigrant or Asian, as does our staff.
To change lives, we partner with local and state government, health care and other nonprofit organizations to deliver more than 30 programs across four main areas: Housing, Youth and Family, Early Childhood and Seniors. More than 94% of the clients we serve say that we help them stabilize and strengthen their lives.
Impact NW is recognized as a Top 50 Portland-Area Nonprofit (Portland Business Journal), and our work is rooted in the notion of self-care and resourcefulness. We don't just point people in the right direction, we move alongside them, helping to bridge complex, unjust systems that often stigmatize those most in need.