Boeing: An Investment in Youth Job Readiness
December 10, 2019
This past Giving Tuesday, Boeing announced their biggest gift of all: A $48 million grant package supporting academic and job readiness programming across the globe.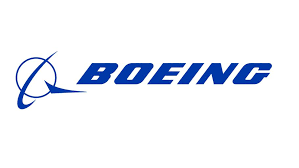 With $8 million dedicated to science, technology, engineering and math (STEM) workforce development programs, Boeing is doubling down on their investment in the youth of the world and preparing them for the future high-skill, high-wage jobs of the changing society.
Forecasting demand for, "804,000 new civil aviation pilots and 769,000 new maintenance technicians to fly and maintain the world's fleet over the next 20 years," Boeing is giving thousands of students the opportunity to develop the skills and knowledge necessary for long term success and stability.
Boeing's Commitment to Education
Boeing's support for education is rooted in a holistic approach aimed at actively preparing students for success in STEM. Working with hundreds of partner organizations like Impact NW, Boeing helps to make hands-on experiential learning available to students across the world.
"At Boeing, we're committed to helping students succeed. We want students to know that their future belongs to them—it has no boundaries, . . . We believe our success as innovators depends on everyone coming together to inspire the next generation to share in our aerospace advancements. That's why we're investing more than 50 percent of our philanthropic dollars to fund high-impact education programs in the U.S. and abroad."
– Cheri Carter, Vice President of Boeing Global Engagement 
Boeing's belief and investment in equal access to high-quality workplace readiness programs are playing a major role in preparing our community's youth for the future. 
CORE
The pillars of Impact NW's الفرص الوظيفية الاستعداد والاستكشاف (CORE) programming are rooted in the same beliefs. Programming like Pathways to Manufacturing (PTM) — which supports students from high-needs schools interested in pursuing careers across the manufacturing sector, including aviation — gives students the exact hands-on, real-world experience Boeing is working to stimulate. With a $100,000 grant from Boeing, Impact NW's PTM programming is now directly serving more than 150 students in 6 different high schools across Portland. 
With the combination of hands-on experience, industry-specific visits and training, and personalized career coaching, Impact NW's CORE programming is able to directly stimulate a student's unique interests and provide them with a clear path to success. 
Together, local organizations, businesses, and community members have the ability to make a real impact on their shared community and its future generations. It is because of partnerships with organizations like Boeing that Impact NW is able to serve the local community and continue to prevent homelessness. 
Click here to see a short spotlight and learn more about CORE.