When We Unite
June 14th, 2021
Our vision for a more equitable community with opportunity for all is made possible when we unite. Our mission is realized through YOU. And over the past few months, we've seen this reality begin to take shape like never before at our Dancing Tree Resource Center:
Kicking off the transformation of the Resource Access Room and Volunteer Action Centers at our Dancing Tree site, a few dozen community members from Keller Williams showed up, bringing with them hundreds of pounds of essential household items, shelf-stable foods, and supplies to transform the space!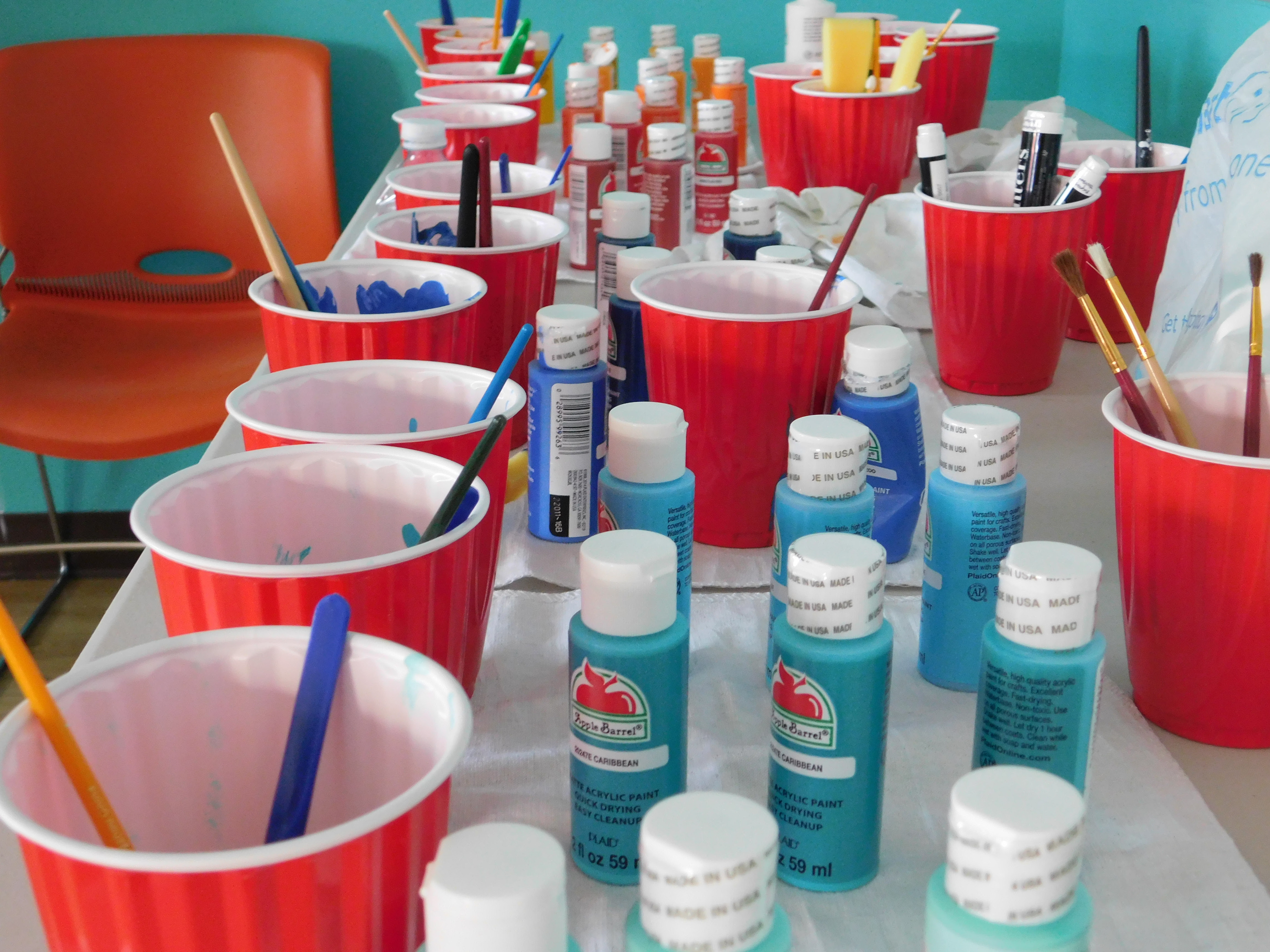 The Keller Williams team spent the day unpacking boxes of donated supplies, putting together new furniture for the space, and creating a piece of art to celebrate the occasion!
Adding to the rejuvenation of Dancing Tree and working to transform a central meeting space at the site!
Rick's group of volunteers quickly got to work, painting our conference room, a space offering in-person trainings, volunteer activities, and one-on-one, covid-safe program participant meetings.
In just a matter of hours, nearly 100 'Impact Kits' were put together and organized in our all-new "Volunteer Action Center"
This space is just one of many steps in the ongoing mission to connect our neighbors with the essential resources and supports needed to stay strong and stable in their own homes.
THIS is what 
it

 

takes

 to PREVENT HOMELESSNESS
And the final vision was all tied together by our Ambassador Board-Led Community Art Project.
Taking place over Mother's Day weekend, dozens of families and community members came together for what seemed like the first real opportunity for an in-person impact in more than a year.
"With the ongoing pandemic affecting in-person events and seriously impacting our community, it was important to us that we designed something positive and lasting that generates interest and awareness for the organization. As a member of the Impact NW Ambassador Board, I look forward to seeing how the piece turns out!"
"The Ambassador Board wanted to do something special this year to promote the upcoming I AM Impact event," shares Leslie Martinez, Impact NW Ambassador Board member and team lead on the art project.
And some of the 5th Graders from Marysville Elementary SUN were able to make their impact as well! We showed up to a table full of treats and inspirational words from some of our community's future leaders!
Together, We Can Prevent Homelessness
To see more, enjoy this segment from our I AM Impact event highlighting Dancing Tree and some of those who make our mission possible: