AKA Science
…Because All Kids Are Scientists!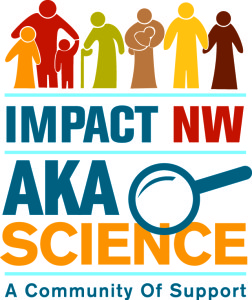 AKA Science (All Kids Are Scientists) is a fun, hands-on science program for students in grades K-6. A different topic is offered during most school quarters (fall, winter & spring), and 9 total topics rotate on a 3-year cycle. For each topic, there's a version for students in grades K-3 and a version for students in grades 4-6.
Bring AKA Science to Your School or Organization
Operating AKA Science at your school or organization is easy!
The AKA Science package includes: curriculum (structured as eight 1-hour sessions, with some flexibility to be extended or condensed), a full kit of supplies for up to 15 students (except water and scissors, which each site provides), and training of a Class Leader to facilitate the class. Each site recruits, screens, selects and supervises its own Class Leader.
Any compensation for the Class Leader (for prep time, teaching, training, etc.) is determined and provided by the site. Class Leaders who have never taught AKA Science before attend an introductory training on teaching inquiry-based science (approx. 1 hour). In addition, all Class Leaders who will be teaching AKA Science during an upcoming quarter attend a training to review the specific activities in the curriculum (approx. 3 hours).